While browsing around this morning for inspiration for a freelance piece (okay maybe it's more like procrasinating), I came across this article on FitSugar.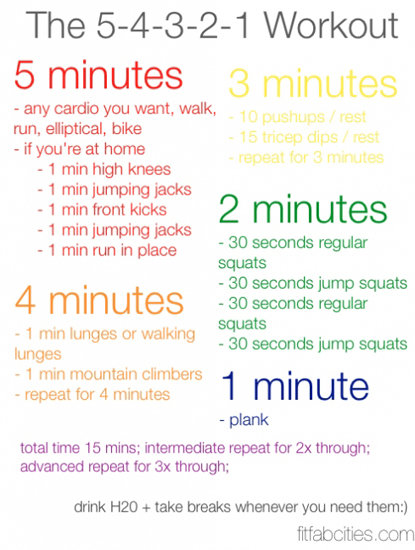 It's 15 minutes long and requires no equipment. I'm always a fan of no equipment. I don't have the room in my house for any cardio equipment, unless I opt to stick it in the middle of my living room, no thanks. Plus, I've been living in my house for a year and I don't really care for the gyms that are extremely convenient to me. None of them offer any of the classes I used to take when I belonged (and lived 5 minutes from) LA Fitness. I just can't justify sitting in rush hour traffic and having a round trip that is longer than a class at the gym, so I've been opting for home workouts and outdoor runs — which is awesome since the past couple days have been extremely warm in Pittsburgh!
Now back to what best be a long successful day of writing. I'm going to put this call out there again: if you are a fitness or nutrition individual interested in answering a few interview questions for an online publication, let me know!